Below is an example of a custom dreamcatcher spun onto an antler, with pheasant feathers, rabbit pelt, and, Colorado Aquamarine incorporated into the design, along with the bead work...
This one was designed as a table piece, some antlers prefer to be hung from a wall, making a beautiful display...
These "Antler Webs" are popular amongst the bowhunters!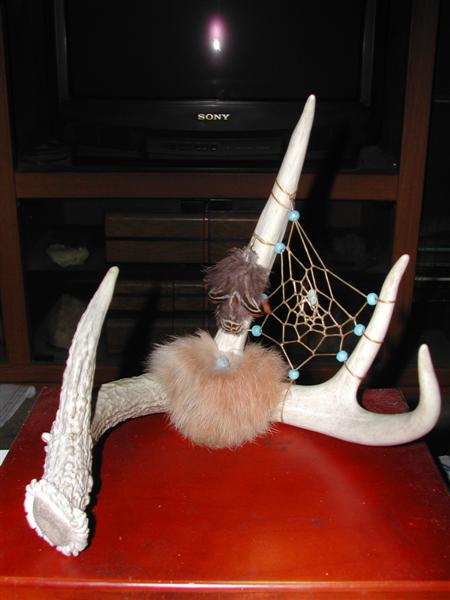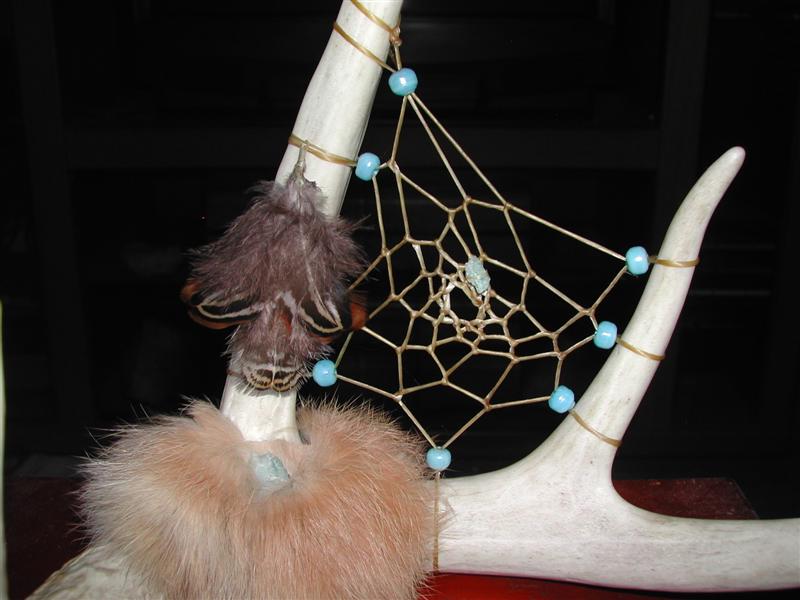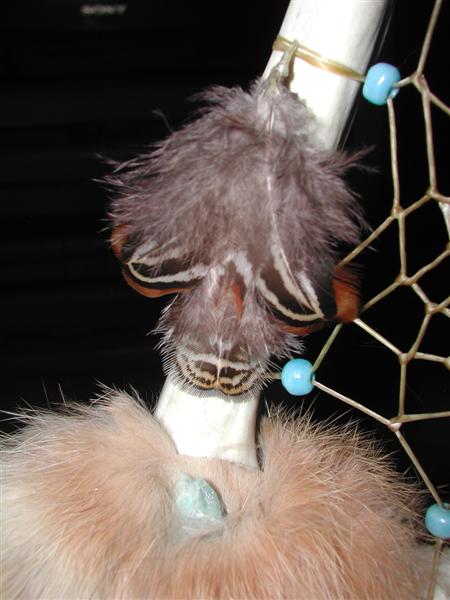 Below is black/red "Infinity Web" with a faceted piece of red Jasper, and, spiraled feather, these custom dreamcatchers are designed to be hung from the ceiling, and, allowed to pick up universal energies that influence us all...these dreamcatchers have been known to suddenly "spin" within still air...the web is designed to form the infinity symbol in the center of of this piece of Spirit Art...
The inspiration for the "Inifinity Web" dreamcatcher is found through the Great Spirit in Psalms 147:4-5...KJV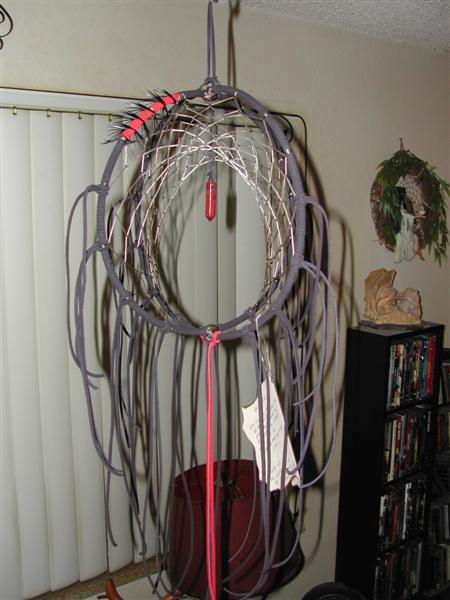 4" Dreamcatcher, Gold/Cobalt Blue suede leather lace wrapped ring W/Quartz Crystal, this dreamcatcher is 7.5" Wide x 14" Long...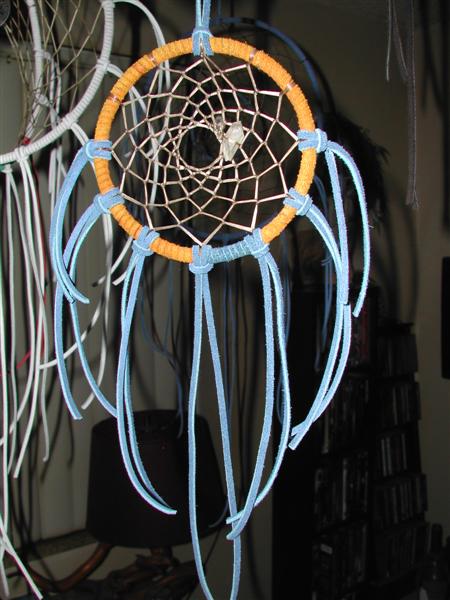 8" Black/Blue leather lace wrapped ring W/Amethyst Crystal, and, Quartz Crystal within the web.
This dreamcatcher is apprx 11"Wide x 22"Long.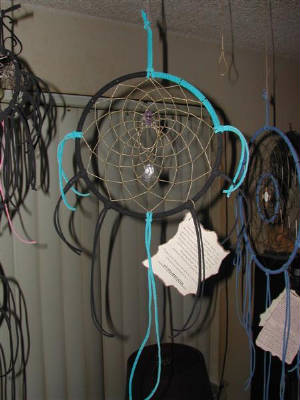 12"/4" Cobalt Blue leather lace wrapped rings, this dreamcatcher W/Sand Dollar, and, 4 tiny starfish is 14"Wide x 32"Long.